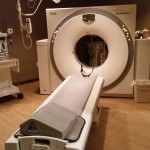 Imaging Services
Providing the latest in technology and diagnosis, Midwest Surgical Hospital (MSH) Radiology Department has made a commitment to provide state-of-the-art care through the conceptualizing and development of Midwest Surgical Hospital.
With the assistance of MSH Radiology, we offer MRI, CT & X-ray services to our patients. 
Linking Technology with Expertise
Under the guidance of specialized Radiologists in the brain, spine and musculo-skeletal system, our goal is to provide these imaging services with minimal waiting for patients, family members and requesting physicians. This combination steps up our ability to care for our patients – ensuring that we provide premier services.
We offer the following imaging services:
MRI Imaging | GE – 1.5 Tesla high-field short-bore MRI
CT Imaging | Siemen's – multi-slice CT
X-ray Imaging